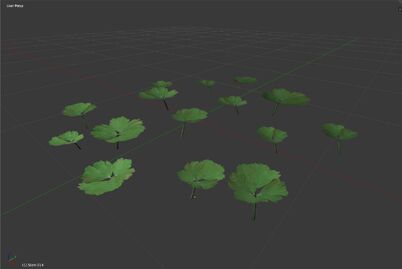 The Akurice clover is a common weed that is found throughout Tatola, found mainly in forested regions. Although they rarely damage other plant life, they have a habit of showing up in undesirable places, such as private gardens and pampered lawns. They are annoying to those who prefer not to have them around, but again, have no actual negative effects on organic life.
Akurice clovers have no smell and a slightly sweet flavor.
Uses
Akurice clovers have no real uses, consumable, medicinal, or otherwise.
Trivia
Ad blocker interference detected!
Wikia is a free-to-use site that makes money from advertising. We have a modified experience for viewers using ad blockers

Wikia is not accessible if you've made further modifications. Remove the custom ad blocker rule(s) and the page will load as expected.